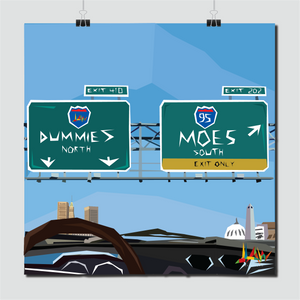 Whether your connections run north of Interstate 95 through HorseShoe Casino or further south into Downtown D.C; It's something about that I-95 culture in Maryland, where the region is fairly small, but cultures are completely different.
​
It's all about the Culture, and if it's not represented, it will fade away right before our eyes.
Digital Print on Epson Enhanced Luster 10.3mil Paper. 24" x 24".
Prints are made to order. Please allow up to 2 weeks for your order to be processed and shipped.
Hand signed and numbered.
Edition of 20.